Monday, September 22
nd
2014
CURRENT EVENTS
09/09/2014 - 09/22/2014
Opening : Works can be seen Tues - Friday 12 to 6pm, and Sat 1 to 6pm

The graphic works by Aleksandar Jovanovski Mijak are an excited gaze into the Archetype. His works, through all elements of their creation, which is to say, through the drawing, the light and dark, the surface, colour and composition, reveal his Creative graphic interpretation of the "Collective Unconscious".
NEXT EVENTS
09/25/2014 - 09/25/2014
Opening : Thursday, September 25th starting at 7:30 pm
September 25, 2014 (NEW YORK, NEW YORK) Circuit Bridges is launching its second season by collaborating with Arts NOW at North Carolina State University to present a program featuring electroacoustic music from New York and North Carolina.
09/27/2014 - 09/27/2014
Opening : Doors open at 7 pm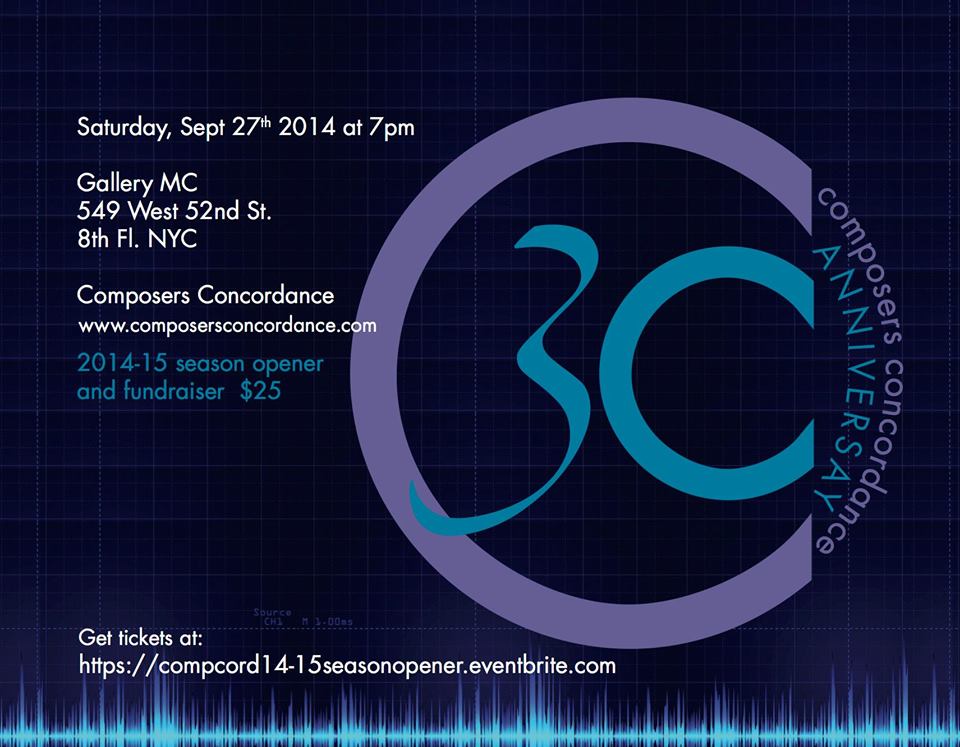 Composers Concordance proudly launches their 30th season!
09/29/2014 - 09/29/2014
Opening : Doors open at 7:30 pm

Margaret Lancaster joins forces with Vancouver-based composer/mixed media wizard Bob Pritchard to create an evening of multimedia theatrical works for flute(s) and interactive electronics. Throughout the one-hour show, Lancaster will interweave works by Karlheinz Stockhausen, Paul Steenhuisen, Arthur Kampela, Adrian Knight (world premiere), as well as Pritchard into a narrative that follows the desecration and restoration of the soul.
10/26/2014 - 11/03/2014
Opening : Tickets and information at www.ConcreteTimbre.com
Un Lieu de Vie, a concrete timbre & d'moiselles creation (Allan Markowitz, Producer) Un Lieu de Vie is a bilingual (English & French) interdisciplinary performance where audiences, equipped with a road map, wander freely to witness the clamor of sounds, sights, and rhythms that pervade the streets of Manhattan creating a lifetime of memories from the travels in a Manhattan artist's memory-evoking existence.