Reception for the Artists on Thursday, November 16th from 6 to 8 pm.
Exhibition dates November 14th through December 1st, 2023
The 3 Yodas
Yoichiro Yoda
In his paintings of disappearing historic New York City landmarks such as Hotel Pennsylvania, Yoichiro Yoda explores the theme of extreme loneliness that can happen in a big city.
Traditionally, he uses figures from various movies from the silent and film noir eras, girls that he likes, or muses both real and imaginary in what he sees as his own play or movie.
Yoichiro worked as a security guard at the Metropolitan Museum of Art for 10 years. For this exhibition, Yoichiro will present works from his Met Guard Series which he began 9 years after leaving the museum.
The works feature coworkers both real and imaginary as well as various galleries inside the museum.
For this series, Yoichiro wanted to not only include the galleries of the museum, but to put the focus on the security guards as a theme.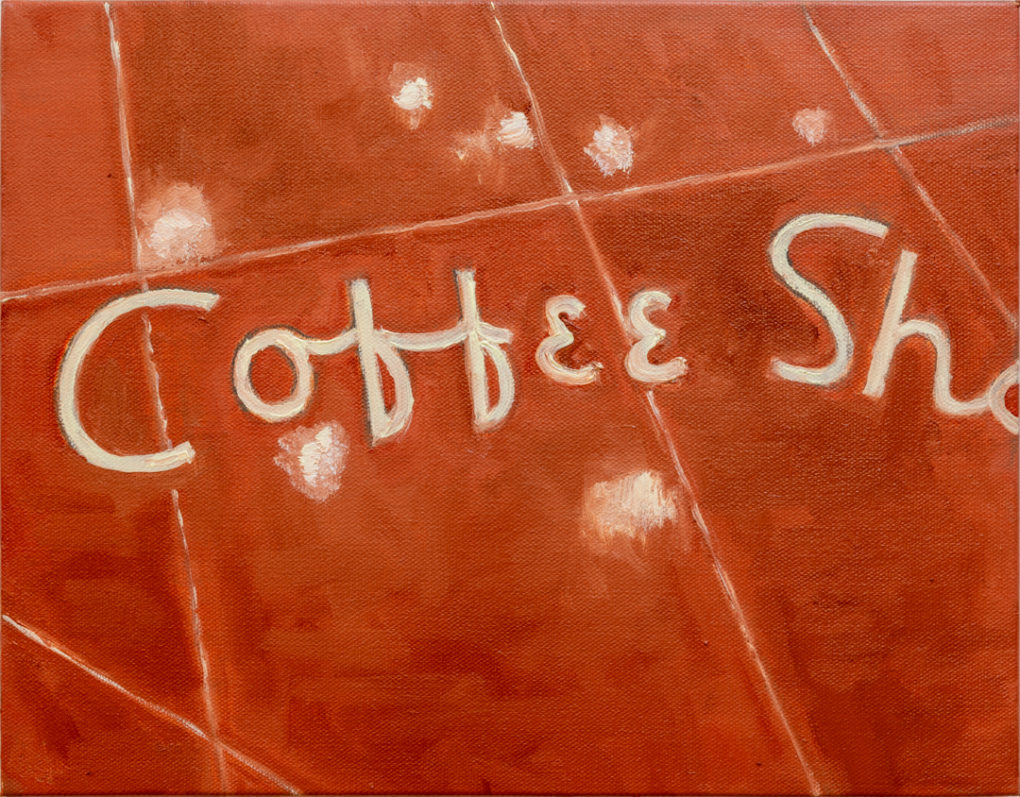 Toshihisa Yoda
Toshihisa Yoda's abstract paintings are based on images from nature, especially wild plants. Among them, there is a particular plant that has a triangular shape which gave him the inspiration to create his recent work.
For "The 3 Yodas" exhibition, Toshihisa continues to explore his fascination with his triangular shaped theme, utilizing methods he developed earlier in his career. Toshihisa recently brought out many of his earlier works and feels that revisiting his work combined with his more recent theme enabled him to create a refreshing and new kind of abstract painting.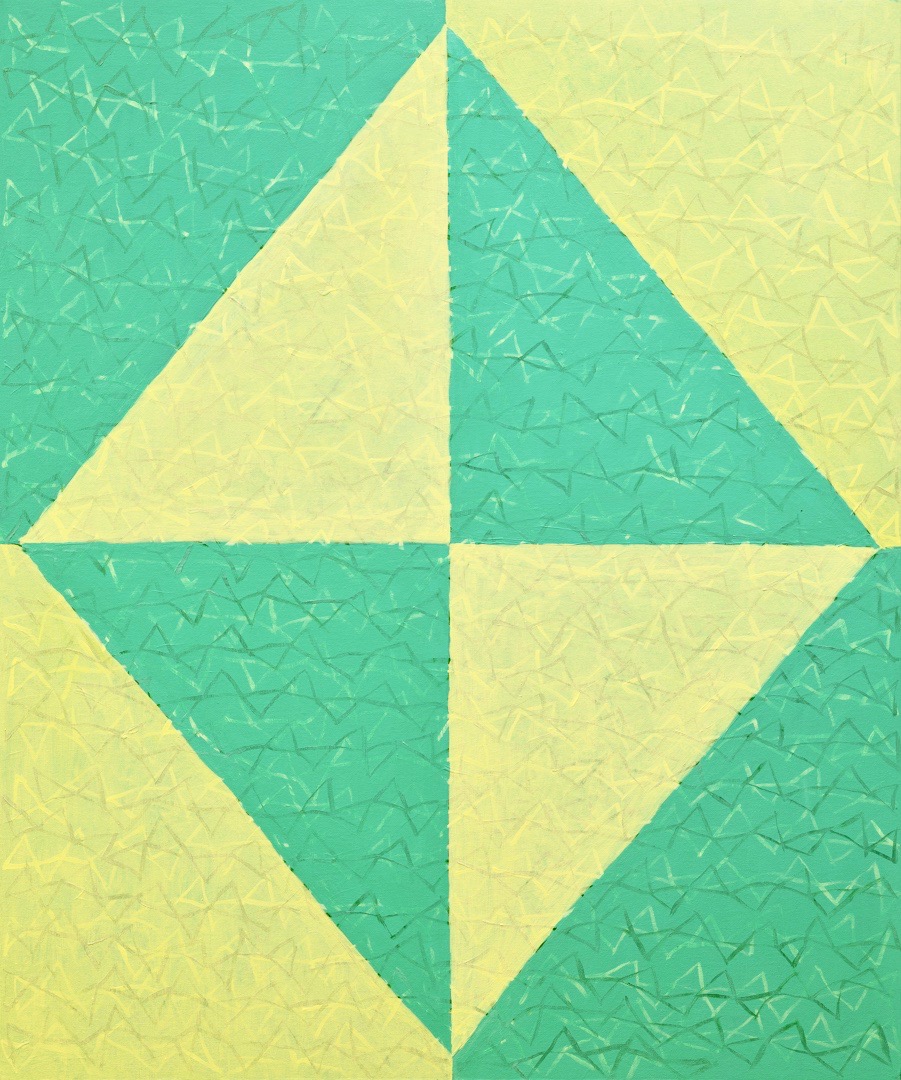 Junko Yoda
A few years after digital cameras arrived into the world, Junko Yoda began taking photos of flight maps on airplanes with her digital camera.
Junko recently found a new and exciting way to use her photos with acrylic paint and inkjet washi paper on canvas.
Now, with her wide angle camera on her iPhone, Junko feels that the possibilities are endless in the pursuit of creating her artwork.
For "The 3 Yodas" exhibition, Junko is happy to present works from her ongoing "Jenga Building" series as well as other recent works.