Sofija Zlatanova in Concert
Short program for the event:
J.S.Bach (b.1685-1750) – Violin Partita in D-minor: Allemande and Giga
M.Mihajlovski- (b.1981) "I was born with torments" for Viola and Sounds. (2013)
Variations based on Macedonian Traditional song "So maki sum se rodila"
Premiere*
J.S.Bach Suite I
B.Royaee -NO-Stalgi for Viola and Electronics (2017)
(Based on Macedonian traditional song Jovano Jovanke)
Premiere*
J.S.Bach- Suite V
-Sarabanda & Giga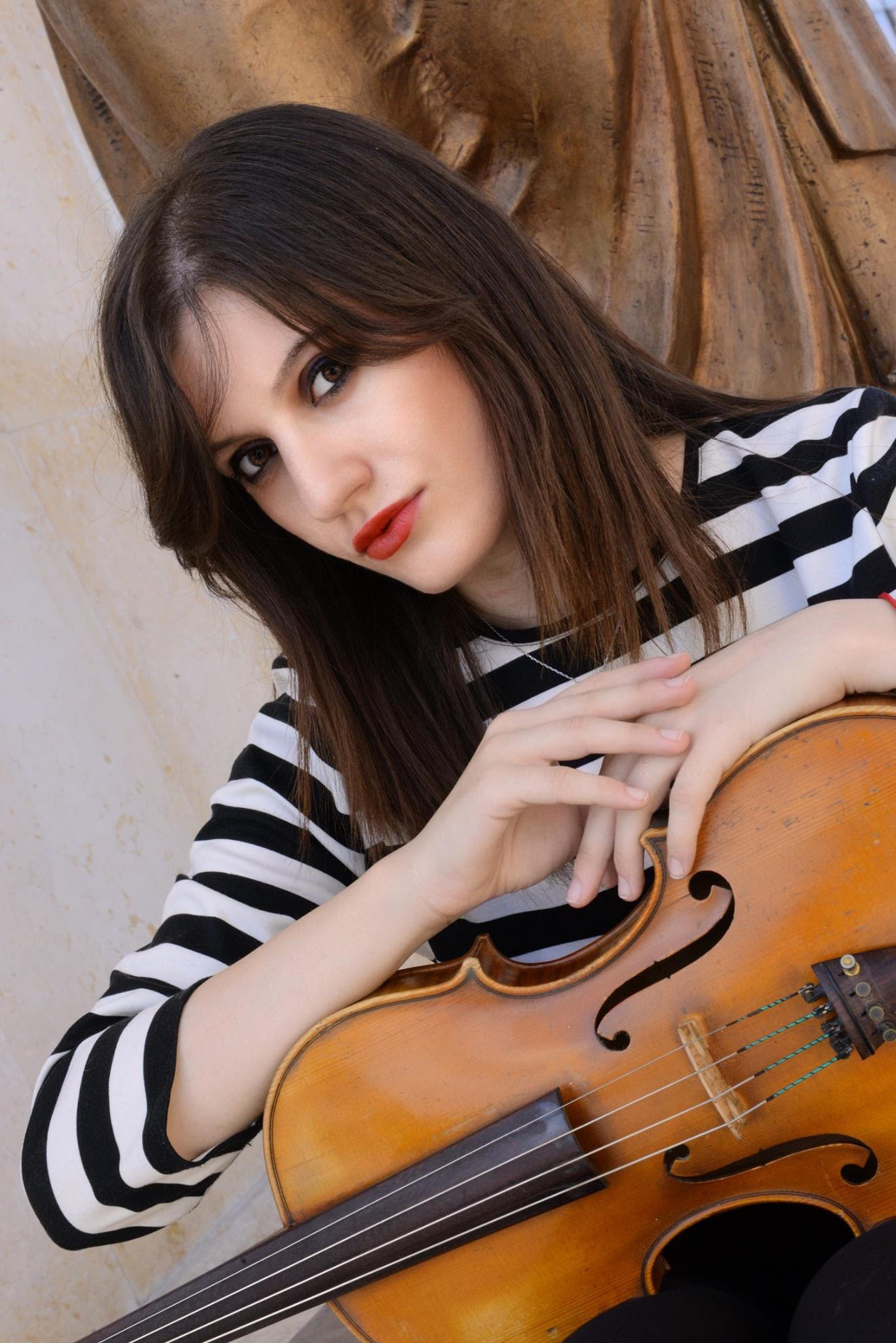 The Boston based violinist/violist and internationally acclaimed, Sofija Zlatanova, started her music education at the age of six as a violinist. Sofija graduated as a violist at the National Music Academy in Skopje, Macedonia.
After graduation she continued her studies as a recipient of scholarship at the Prestige Trinity Laban Conservatoire for Music and Dance, under the patronage of HRH Duke of Kent in London, United Kingdom, in the class of Roger Chase.
Sofija is a prize- winner of several major national and international competitions in Macedonia, Prishtina, including the "Paolo Serrao" Music competition in Italy, who was under the patronage of the Italian president Giorgio Napolitano.
In 2008 and 2013 she received the two special awards "Feniks" for achieving in the music art and humanitarian activities in Skopje, Macedonia. At age of 19 she becomes a full time member of the Macedonian Opera and Ballet.
She collaborated with pianists from Japan, Korea and America and performed in Italy, Germany, Croatia, England and USA & was chosen among 100 hundred music candidates around the world and invited to play in Carnegie Hall.
Most recently she appeared as a soloist performing Mozart in the capital city Sofia in Bulgaria and Vidin with the philharmonic orchestras. Sofija worked with T. Riebl from the Mozarteum Academy in Salzburg. P.Skearved from the Royal Academy, Rivka Golani. Rictor Noren. Sofija holds Performance Diploma from the Boston Conservatory at Berklee and is a Distinguished Post Master Fellow at Berklee College of Music where she currently studying with David Wallace.
In 2018 she founded Zlatanova Music Studio in Cambridge, MA and is currently working towards producing her debut album in Boston, MA with her Trio.