Please join us for the third annual Make Music Harlem
Featuring music, performances and art by Apparition Muzik, Polina Bakhtina, Robert Brashear and Home (Away) Band, Letecki Pekinezeri, Kyra MO, S.I.P & Di.J. Noizepunk, Milica Paranosic, Max Pollak, Gorazd Poposki, Taikoza and others.
Make Music Harlem 2017 is made possible in part with public funds from Creative Engagement, supported by the New York City Department of Cultural Affairs in partnership with the City Council and administered by Lower Manhattan Cultural Council, and by the support from TD Bank.
Other event sponsors and supporters include: Make Music New York, Gallery MC, Paracademia LLC, B2Harlem Restaurant and La Diagonal Restaurants and Materials for the Arts. Paracademia is a presenter partner of Composers Now.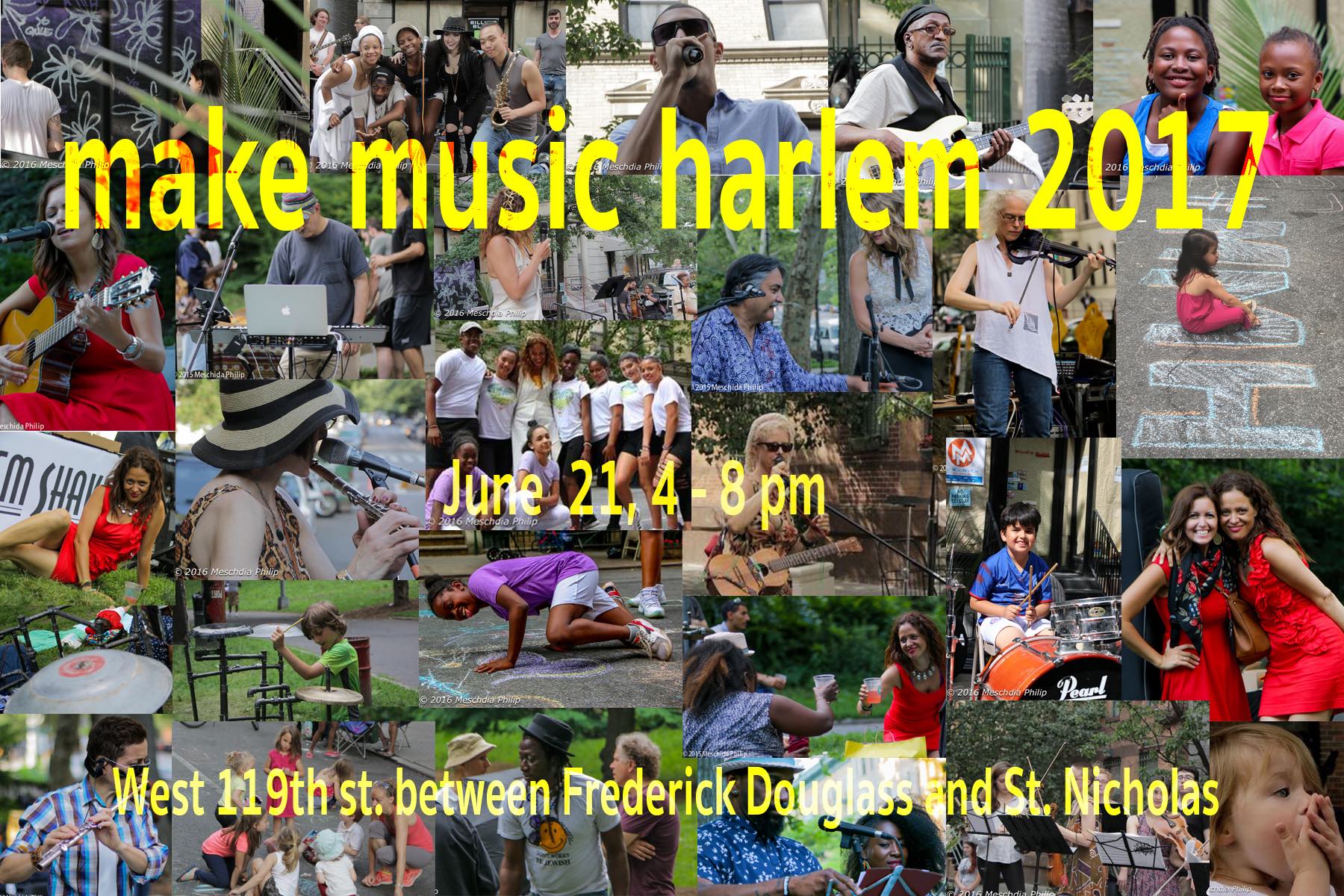 Those wishing to support the event can do so by visiting http://www.paracademia.org/make-music-harlem.html.
For more information and regular updates, please visit http://www.paracademia.org/make-music-harlem.html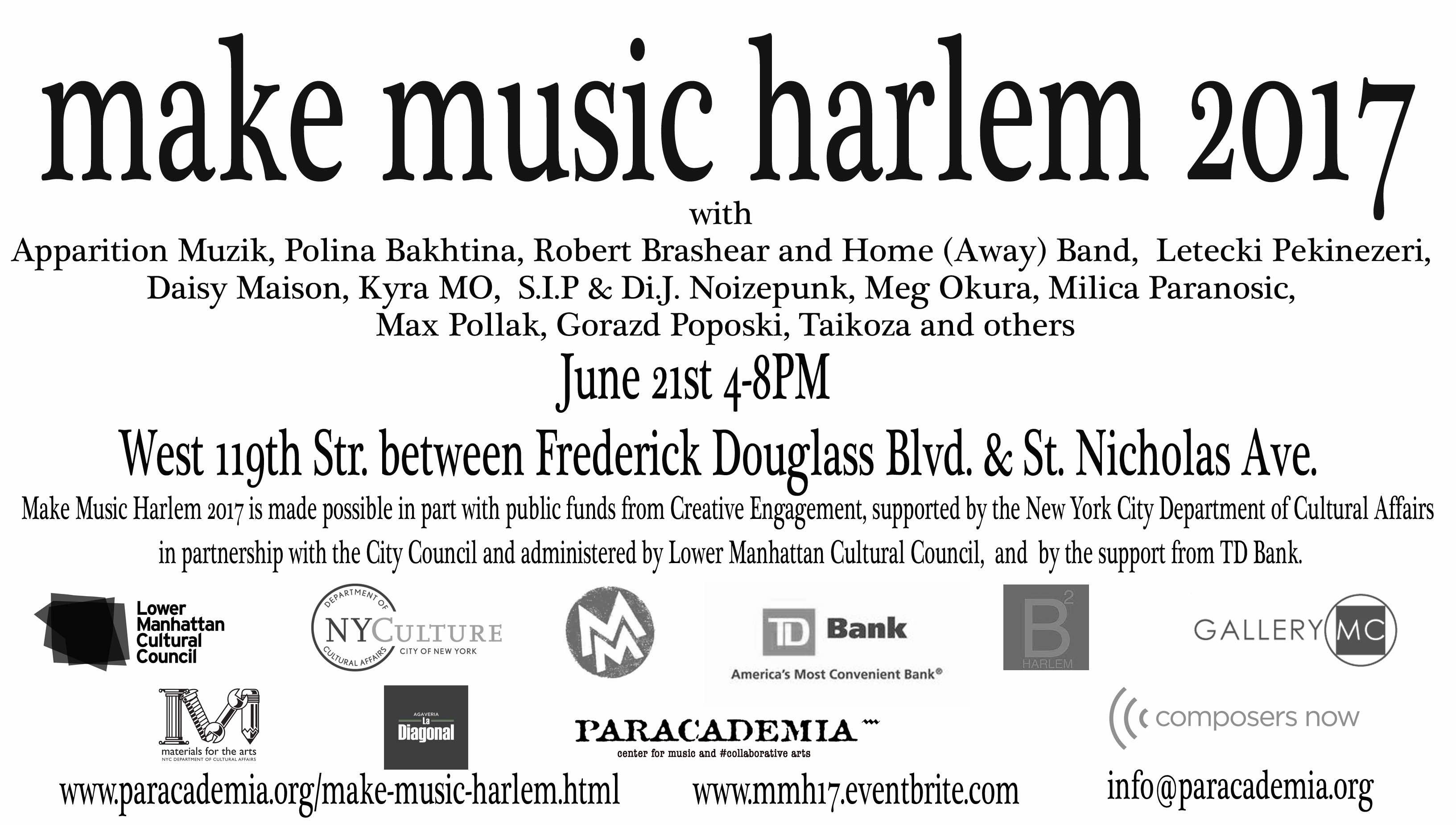 —
Milica Paranosic, Owner/Founder, Paracademia LLC and Paracademia Center, Inc.