Artist and Curator Mr. Uili Lousī of Tonga will launch a Pacific – Moana Art Exhibition in New York starting from Wednesday April 29 this week until May 12 2015. Mr. Lousī spent almost six months in New York in the second half of 2014 scouting contacts and doing consultations in preparation for this special event.
According to Lousī, it is always part of his wider vision that one day he will showcase the complexity, elaborate, beautiful geometric designs, and the age-old Tongan and Moana/Pacificconcepts of Tongan Art in a big city particularly New York "The City That Never Sleeps".
"It is a big challenge for me, I must say, and as far as I could recalled, this has never been tried by any of my fellow colleagues from Tonga" says Lousī. New York is one of the biggest centers for art exhibitions and most if not all famous artists come to New York for that purpose.
"Well, I think it's about time for us from the Pacific to expose our works to the wider world and we must not afraid as time will tell that we could do it" continued Lousī. He moved on to say that few artists from the Pacific has brought their works to New York not to mention well known artists from New Zealand and Australia.
Uili Lousī is a self-taught artist. He began his journey with interest in Philosophy, Logic, Physics and Pure/Applied Mathematics. Much of his career has been in the health and fitness fields, as a personal trainer and massage healing therapist. Uili weaves all of his experiences into his artistic practice to create a vibrancy in his work that is described as ENERGY.
His work depicts the stillness of FATA-O-TU'I-TONGA (Tongan Kupesi [Pattern]) in motion and non-motion. The repetitive motifs create a visual matrix and present a dialectical process of transition from traditional to contemporary and representation to abstraction.
He expresses that it is like a fire that has no smoke and does not burn. It is just an inner mounting flame that only illuminates and is at peace with the soul. The works are tactile and precise which reflects Uili's attention to detail. With a bright colour palette he takes the art of FATA-O-TU'I- TONGA into new realms that emanate, permeate and emit LIGHT and ENERGY.
Mr. Lousī's theme for his exhibition is "Somewhere Within……..Imagine" and it will held at; Gallery MC, 549 West 52nd Street, 8th Floor. Opening night will be on 29th April from 6pm to 9pm.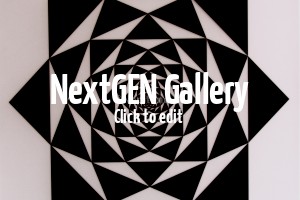 Si'oto'ofa Lepuha:
With both sincere appreciation and deep admiration, may I too join the ranks in thanking you for your great works of art / tufunga. Well done Uili! Like what 'Inoke Fotu Hu'akau rightly alluded to, you have certainly unpacked the hidden secrets of truly, infinitely complex Moana / Tongan kupesi in the most amazing of manners as a true "fakafelavai / kupesi 'o e kohi mo e va" / "intersector of lines and spaces," which bespeak of the fakafelavai / intersection, that is, fakahoko / connection and fakamavae / separation, of eternally-moving, constantly-in-motion kohi / lines with respect to your subject matters under the investigative process, in both multi-dimensional, multi-directional ways.
You have truly demonstrated the very fact that beauty is NOT in the "eye of the beholder" but rather IN the "works of art themselves," where you were actively engaged in the ta-va / time-space, fuo-uho / form-content transformation of the subject matters under the creative process from a condition of felekeu / chaos to a state of maau / order through sustained tatau / symmetry and potupotutatau / harmony to produce faka'ofo'ofa / malie / beauty. So, beauty is a function of both symmetry and harmony, the summation of a series of points of intersection or connection and separation, defined by mata / eye or, its mirror image, ava / hole, as in mata'ipolosi / eye-of-the-brush or, its opposite, ava'ipolosi / hole-of-the-brush, the space / place / point where ivi / energy or teke / force is most dense and intense.
Besides, both the criticality and logicality of your most beautiful work definitely stand to debunk many of the Western-based, foreign-led arbitrary concepts and practices forcibly imposed on local Moana / Tongan sense of aesthetics and of art and literature — indeed a type of Moanaism [or, Oceanism, in Professor Epeli Hau'ofa's terminologies] that runs parallel to Said's Orientalism — as in the highly problematic distinction between art and craft. where "beauty" is made arbitrarily to confine to the former and "functionality" to the latter, when they are both, in reality, inseparable in Moana / Tongan thinking and doing of art, as in nature, mind and society.
By the way, there is more to be said but have a great and successful exhibition and keep up the good deed.
ANFF leva e malanga ka e tau,
'Ofa atu fau mo e manatu ma'u,
Hufanga
Uili,
Congratulation and well done. Somewhere within our traditional pattern is the soul of our civilization, but as always with anything sacred in any high cultured humans, it was permanently preserved and hidden from the uninitiated. The guardians of such cultural amber hoping that their somewhere in the future we can unlock, immersed ourselves in it and put it into good use..
I am looking forward to the day that our imagination can unlock our psyche to bring us out of our cocoon and and assist others in guiding our aimless modern civilization in our journey through the cosmos.
Keep working and I hope that some of our vetrant artists will follow you there with this wonderful expose of an integral attribute of our cultural heritage.
Faka'apa'apa atu,
IFH