MCMill and Gallery MC Present:
The syncopated sounds of Bonnie Bowers
Saturday, August 24th 8PM (Doors Open at 7PM)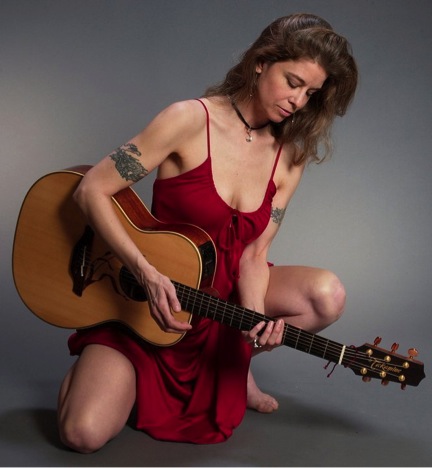 Singer, musician, engineer, producer, composer.
Ms. Bowers is a reggae recording artist who has recently taken a departure to jazz and world music. She will be mixing her show in addition to her performance which will be highlighting mood and rhythm with some bare rub-a-dub and will also involve pre recorded material of a more sophisticated nature.
Recently, she just finished recording a duet with James McWhinney of Big Mountain and has been arranging and recording for writer/producer reggae veteran Jack Miller.
"A smooth and sultry blend of island and world music…."
– Mark Schantz, Sun Coast News
"Bonnie's voice captures the unique contradiction of vulnerable sensitivity intertwined with just the right amount of street-wise savvy"
– Downtown Magazine, NYC
"…way more talented than her copy suggests."  -Viktoras Vaituzis
"She is brilliant! She has such depth and range with exciting, powerful vocal arrangements……..kind of orchestral……she remakes songs in her own image…." -Jack Miller
"I got goosebumps listening…." -Julian Junior Marvin
"Her vocals are slaying my ass…."  -Yum Yum Takashito
"Bonnie…had the crowd mesmerized"
– Good Times Magazine, NYC
"….a rather transporting performance…." -New York Times
"……leaving you with a melody and wanting more…." -Reggae Report
"…guaranteed to please the ears, minds, feet and souls of people from Tokyo to Rio!"
– X News, Kingston, Jamaica
Bonnie has traveled far and wide sharing her love of music as both headliner and sideman. At the age of seven she began study of voice and violin. Soon after came recording, television and touring with a large choral ensemble. Her experience with audio engineering began at age 15 in high school stage crew. She studied opera at the University of Akron and dance at the Ohio Ballet. Since the academic adventure she has worked as vocalist, bassist, audio engineer, electrician, composer, camera operator and producer and her life study has been to define what music means to her personally.
Her credits include Junior Marvin and The Wailers Band , Steel Pulse, Prentiss McNeil of the Drifters, Teddy Riley, Sly Dunbar and Robbie Shakespeare, Dave Stewart of The Eurythmics, Diana King, Milica Paranosic, Benny Landa, Clayton Bruce Ost, Steve Holley, Larry Mitchell, Paul Pesco, Richie Cannata, Dean Johnson, Bobby Nathan, D.L. Byron, Michael Powers, Magic D and has shared the bill with such artists as; The Band, Bo Diddley, Burning Spear, Big Mountain, Moby, The Guess Who, Leon Russell, Buddy Miles, Andy Summers of The Police and more.
Gallery MC
549 West 52nd  St. 8th Floor
Saturday, August 24th 8PM (Doors Open at 7)
Tickets: $15 at the door, general admission
Cash Bar
ABOUT MC Mill:
MCMill is a Performance series curated by Milica Paranosic and Gallery MC.
We feature variety of performance disciplines including music (all genres), video, poetry, dance, performance art, interdisciplinary performances and book launches.
Performances are scheduled monthly and open to artists by submission.
Submissions are open year-round.
If interested in performing in the series, send an email to milica@gallerymc.org with MCMill in the subject line.