eXperimental music video
screening and competition
at the Dream Center Harlem
We are thrilled to invite you to our xMV second screening and competition.
The winners of this screening will be screened at
the 15th anniversary Vox Novus Festival in October 2015.
Please join us!
We need your vote for the xMV Spring 2015 Audience Score.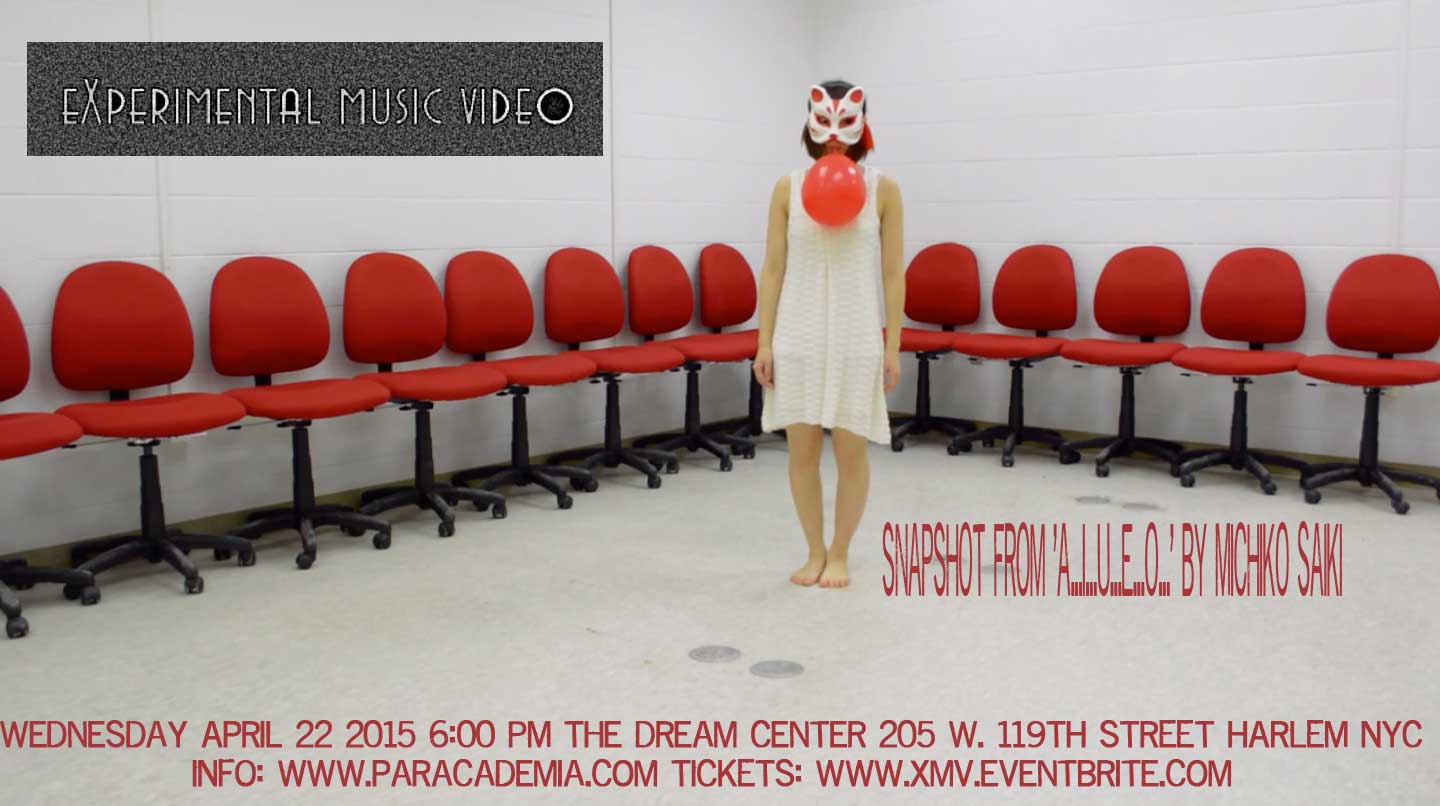 'a…i…u…e…o…' by Michiko Saiki
snapshot from 'a…i…u…e…o…' by Michiko Saiki
eXperimental music video (xMV)is a series curated by
Milica Paranosic in partnership with Paracademia and Vox Novus.
Have questions about eXperimental music video (xMV)? Contact Paracademia LLC
—