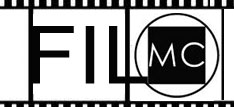 We are proud to invite you to inaugural event of our exciting new series
filMC
A production of Gallery MC
Tuesday, May 15th, 6 – 11 PM
at
Gallery MC | 549 West 52nd Street, 8th Floor (Between 10th and 11th Avenue)
Phone: 212.581.1966 | E-mail: info@gallerymc.org
Our series kicks off with two exciting screenings:
6 – 8 PM Juilliard ED meets SVA, NYFA and FIT
Milica Paranosic's class of Juilliard Evening Division film scoring students, in collaboration with the students from New York Film Academy (students of professor Claude Kerven), School of Visual Arts, Fashion Institute of Technology (students of professor Edgar Grana and professor Zoran Amar), will present short films, animations and documentaries.
A short Q and A session the directors and the composers will follow the screening
8 PM – 9 PM: SONJA, Special New York Projection
Director: Dragana Kanjevac, Producer: Nenad Velickovic, BASTARDS PRODUCTION
Documentary about the unfortunate destiny of Sonja Savic, Serbian actress. Just week after its premier at Belgrade's 59th short film festival, we are excited to bring Sonja to New York audiences.
Live Skype chat with the director, Dragana Kanjevic will follow the screening.
See the official trailer at: http://www.youtube.com/watch?v=3YD71E52OyU
Tickets:
6 – 11 PM             All-evening suggested tickets                                                                                    $15
6 –  8   PM            Juilliard ED meets NYFA, SVA and FIT suggested   $10
8 – 9   PM            Sonja screening                 suggested                                                                       $10
Tickets may be purchased at the door or in advance via eventbrite
The newest project by Gorazd Poposki and Milica Paranosic, fiLMC strives to bring exciting film content to wide audiences within an informal, signature MC setting that promises stimulating programming, relaxed crowd and all at a affordable price.