SKY
Reception for the Artist in Summer Residence Program: Thursday, August 11th, from 6 to 8 pm
Just like the surface of the water, the latest works of Mirjana Krsteva Massetti, give the reflections of the deepest layers of her being. From the genuine dives into the depths of her soul and memories comes her new cycle of works called "Mirrors".
The drawings made with abstract-associative and sporadically expressive fine aesthetics, hint traces of the time elapsed. Stacked emotions,   memories engraved somewhere in the subconsciousness, thoughts halfway pronounced; messages; notes (archaic symbols, rudimentary letters and numbers, phrases); reflections; long conversations meetings; journeys; recollections of the childhood and carefree moments (infantile drawing); hidden feelings, silences; secrets of the heart and mind.
Seeking the correlation between the past, the present and the future, the author creates striking compositional structures of slightly geometrized, square or rectangular shapes or forms (which appear and vary in almost every work in the colorist game of full-and-empty and mutual overlapping of chromatic and achromatic tones) and expressive linearism (graphism); old paper and textile applications. Her attention is focused on the flatly treated colour and various collage clippings, which in their mutual coexistence create a picture-in-picture segment. In an imaginary space, small symbolic forms (sun, moon, stars …) are freely distributed as well as individual letteristic motifs, often inscribed in the language of illegible handwriting (messages). These artistic attributes and symbolic components, these inscriptions carrying associative lyrical vibrations are here to give internal, reflective and poetic sense to the work. The focus is the personal intention of the author, to present her interior space in a symbolic way, while the message should be decrypted in the context of enigmatic symbolic presence which equally participates in the structure of the work. The small piece of paper demonstrates the emotional intensity of Mirjana's approach to the building of her vision, which is mainly detected in the vivid coloration of the artist palette. It seems like the author is gently caressing the surface with soft brush strokes, allowing the colour to triumph; applying one on top of the other, with occasional fits of fluidity implying various moods. In certain blocks, there is complete control of the hand versus the expressive graphism done with chalk or colored pencil, which strives to create dramatic content.
Pure, intense and brilliant, in some cases the colour acquires certain symbolic features: the dark blue tones associate with lunar night or deep water surface, which, like "mirrors", reflect the notes with capacity to "remember".
Dragana Spaskovska, historian of art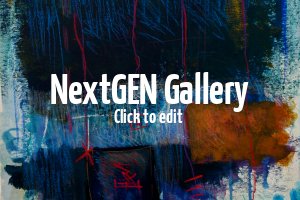 Mirjana Krsteva Massetti
Born in 1979 in Skopje. She graduated from the Academy of Fine Arts in Blagoevgrad, Bulgaria, prof. Borislav Stoev, 2001. Founder and member of the Multimedia Center of Gevgelija and a member of the Association of Artists of Gevgelija. Member DLUM 2010.Member of DLUB. From 2008 to 2009 performed pedagogical activity, a professor of fine arts, school "Josif Josifovski" in Gevgelija. From 2007 to 2009 lead School for young talents, a project of the Multimedia Center Gevgelija.
solo Exhibitions
2003 – Apollonia Hotel, Gevgelija
2004 – Timisoara, Romania
2004 – Alpha Bank, Gevgelija
2006 – Casino Flamingo Gevgelija
2010 – NI Cultural Center, ,,Trajko Prokopiev,, Kumanovo, Macedonija
2010 – NI Cultural Center, ,,Dragi Tozija,, Resen, Macedonia
2010 – NI Cultural Center ,,Ivan Mazov-Klime,, Kavadarci,Macedonia
2010 – Apollonia Hotel, Gevgelija
2010 – Slow food and Mirjana, chamber exhibition, Piano, Gevgelija
2011 – NI Cultural Center, Strumica
2011 – Salon of DLUB, Bitola
2011 – Apollonia Hotel, Gevgelija
2011 – Igalo, Montenegro, SPA Gallery
2013 – Sevlievo, R. Bulgaria gallery "Asen and Ilia Pejkovi"
2014-Museum of the city of Skopje,Skopje,Macedonia
2014-NI Museum,Art Gallery Kumanovo,Macedonia
2014-NI Museum Kriva Palanka,Macedonia
2015-LI Veles,,,Veles-city of culture-2015,City art Gallery,Veles,Macedonia
2015-NI Museum Shtip,Art gallery Bezisten
2015-open studio, Cite internationale des arts, Paris,France
2015-Macedonian embassy, Paris,France
2016- Bezisten, Badaboom caffe,(DLUM) ,mirOirs,,- Small format, Skopje, Macedonia
group exhibitions
1986 – 2002 – Participation of graphics colony "Gevgelija"
1999 – Student exhibition Blagoevgrad, Bulgaria, graphics "Ego"
1999 – An article in the newspaper "Struma" occasion – best student
1999 – Catalog of Fine Students Academy, work "Still Life"
1999 – Student Exhibition
2000 – Strumica, Macedonia
2000 – Student Exhibition
2001 – Award Competition "Bach and Modernity" cycle lithographs, Blagoevgrad, Bulgaria
2001 – Triennial Sofia, Sofia, Bulgaria
2002 – Coordinator and participant of Graphic colony "Gevgelija"
2002 – The graphical colony "Gevgelija"
2002 – "Paper – first articulated media" work – drawing
2004 – Alpha Bank, Gevgelija
2004 – An article in the weekly "Sette Giorni", Romania
2005 – Annual Exhibition DLUG, Gevgelija
2006 – Multimedia Center, Gevgelija, Macedonia
2007 – President of the Multimedia Center, Gevgelija
2007 – Multimedia Center, Gevgelija, Macedonia
2007 – Annual Exhibition DLUG, Gevgelija, Apollonia
2008 – Annual Exhibition DLUG, Gevgelija
2009 – The Annual Exhibition DLUG, Gevgelija
2009 – UMD Global Conference, Washington, DC, work, drawing
2009 – President of DLUG
2009 – Multimedia Center, Gevgelija "one hour visual light" participant and curator
2009 – The "Multimedia Center festival Bosch" Old Bazaar Gevgelija, curator and participant
2009 – The Annual Exhibition DLUG, Gevgelija, Macedonia
2009 – Coordinator Workshop – "Children Foundation Apollonia" Gevgelija, Macedonia
2009 – Gevgelija, Macedonia
2009 – Prints for peace, Grabados por la paz, Mexico,
2010 – DLUG, NI Center for Culture, Kumanovo, Macedonia
2010 – Annual Exhibition, Multimedia Center, Apolonia Garden, Gevgelija, Macedonia
2010 – City Gallery, Sevlievo, Bulgaria
2010 – JAZZ & DLUG, terrace Apollonia Hotel, Gevgelija, Macedonia
2010 – Annual exhibition DLUM Skopje Museum
2011 – DLUG, small size, Gevgelija
2011 – DLUG, portraits, Gevgelija
2011 – Gevgelian  artists Apollonia Hotel, Gevgelija
2011 – Multimedia Center – Gevgelija, Apollonia, Gevgelija
2011 – A group of authors, Doiran
2011 – Annual Exhibition DLUG, Apolonia Art Salon, Gevgelija
2011 – RH pozitive Gallery, Istanbul, Turkey
2012 – Exhibition DLUM Museum of Skopje, Macedonia
2012 – Small format DLUG, Apollonia Art Salon, Gevgelija
2012 – Gevgelian art paper exhibition DLUG, City Theatre, Gevgelija
2012 – World Gallery of Drawing – OSTEN, Skopje, Macedonia
2012 – Annual exhibition of Multimedia – Center City Theatre, Gevgelija, Macedonia
2013 – Exhibition DLUM Museum of Skopje, Macedonia
2013 – Osten, Macedonian artists, gallery Osten, Skopje
2013 – "Analog associations" Cultural Information Center of the Republic Macedonia in Sofia, Bulgaria
2013 – Multimedia Center – Gevgelija, frame "City Theatre, Gevgelija, Macedonia
2013 – Multimedia Center – Gevgelija, "into the frame" Tobacco NLB Banka, Skopje, Macedonia
2013 – Multimedia Center – Gevgelija, BOSH festival, Theatre, Gevgelija
2013 – DLUG, Theatre Gevgelija
2013 – Biennial of awarded authors – Osten ,Gevgelija
2013 – DLUG, Skopje, gallery KO-RA
2013 – Annual Exhibition DLUG, city gallery "Amam" Gevgelija
2013 – Biennial of awarded authors – Osten, MANU- Macedonian academy of science and art,Skopje
2014 – Exhibition DLUM, Skopje, Macedonia
2014-Performance "Ego" Multimedia CenterGevgelija, GevgelijaTheatre
2014-annual Exhibition DLUG,Apolonia ,Gevgelija
2014-annual Exhibition DLUB,NI Museum-Magaza,Bitola
2015-annual Exhibition DLUM,National gallery of Macedonia,Skopje
2015-selected authors ,,Cafe ,,Li,,Skopje
2015-selected authors ,,Cafe ,,Li,,Skopje
2015-selected authors,Strumica Open Festival
2015,Multimedia annual exhibition,art gallery ,,Amam,, -Gevgelija, Macedonia
2015-annual Exhibition ,,DLUG,,salon Apollonia,Gevgelija, Macedonija
2015-Exhibition,art colony ,,Karpino,,-NI Cultural Center ,,Trajko Prokopiev, Kumanovo,MK
2015-selected authors, Concept 37, Skopje ,Macedonia
2015-annual Exhibition DLUB, NI Museum ,,Magaza,, Bitola ,Macedonia
2015 (6)-annual Exhibition DLUM, National gallery of Macedonia,Skopje
2015- selected authors, Art colony ,,Pelince,, 2014-2015, NI Museum,art gallery Kumanovo,Macedonia
2016-DLUM,small format,KIC Skopje, Macedonija
2016- Osten's artists, Macedonian academy of science and art ,MANU,Skopje,Macedonia
2016- art heppennig, NI,, Ivan Mazov-Klime,, Kavadarci ,Macedonia
awards
2000 – Second Prize competition "Bach and Modernity" cycle lithographs, Blagoevgrad, Bulgaria
2013-SpecialPrize, Osten, theWorld GalleryofDrawing, Biennialof awardedauthors, Skopje
2015- OSTEN'S ARTIST 2013
2015-OSTEN'S ARTIST 2015
—- Artist in residence-Cite internationale des arts- Paris,France, 2015
2015  -book design ,,Svetska zenska,,by Liljana Damovska
— Pedagogical activity—-
2008-2009 Proffesor of art, SOU,,Josif Josifovski ,Gevgelija,Macedonia,
gold medal ,student's awarded artistic formations inspired  by  the national cultural heritage-mentor Mirjana Krsteva Massetti
2007-2009-School for young  talents- Multimedia Center,Gevgelia,-Mentor
2015- Responsible of art department, ,,Pionerski dom,, Gevgelia,Macedonia
colonies
2010 – Art Colony "Kumanovo" Pelince, R. Macedonia
2010 – Art Colony "Balchik" R. Bulgaria
2010 – Art Colony "Prilipac" R. Serbia
2010 – Art Colony "Kolut and Mandic," Apatin, R. Serbia
2011 – Art Colony "Alma Mons" Frushka Negro, R. Serbia
2011 – Art Colony "Apollonia" Gevgelija, R. Macedonia
2011 – Art Colony "Bojentsi" R. Bulgaria
2011 – Art Colony "Strumica" R. Macedonia
2011 – Art Symposium Budva, R. Montenegro
2013 – International Art Colony "Skopje 2013", R. Macedonia
2014 – Art Colony "Karpino" R. Macedonia
2014 – Art Colony "Kumanovo" Pelince, R. Macedonia
2016- Art simposium, Sixieme Festival International Francophone,, Soleil,, ,Sozopol,Bulgaria