12/15/2011 – 01/06/2012
Nika Oblak & Primoz Novak: Absolutely Fabulous 5
Curated by Jovana Stokic
Opening: Reception for the Artist on Thursday, Dec. 15th, 6 to 9 pm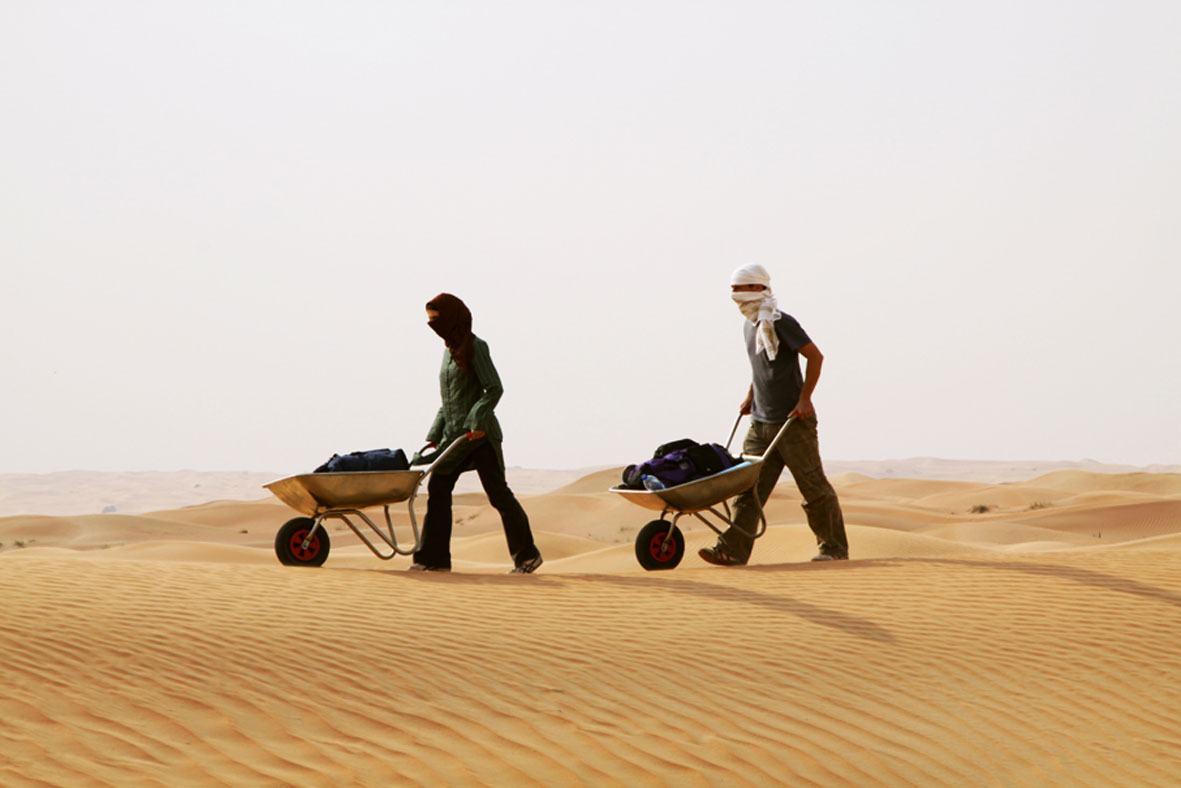 Gallery MC is proud to present Absolutely Fabulous 5, the first New York solo exhibition by Nika Oblak & Primoz Novak, curated by Jovana Stokic, curator of Location One's Abramovic Studio. The exhibition will present a survey of Oblak and Novak's works from the past five years.
Nika Oblak & Primoz Novak have been working as an artist's cooperative since 2003. In their art practice they make a critical examination of contemporary media and capital driven society as they dissect its visual and linguistic structure. Infused with humor their works draw parallels between the commercial and the art worlds. Oblak and Novak operate in the border zones between reality and fiction, and adopt the visual tactics and seductive constructions commonly employed in the mass media to lure the consumer. They often appear as protagonists of their works and they act out different roles. Their practice spans from video, photography, new media and installation.
Oblak and Novak have exhibited worldwide, in venues like the Sharjah Biennial (UAE); Japan Media Arts Festival, Tokyo (JP); Istanbul Biennial (TR); Biennale Cuvee, Linz (AT); Transmediale, Berlin (DE); Alexandria Biennale for Mediterranean Countries (EG)…
The exhibition is kindly supported by the Ministry of Culture, Republic of Slovenia, Alkatraz Gallery, Ljubljana and MOL – City of Ljubljana, Slovenia.