PLANETARY: Reconnect to Something Bigger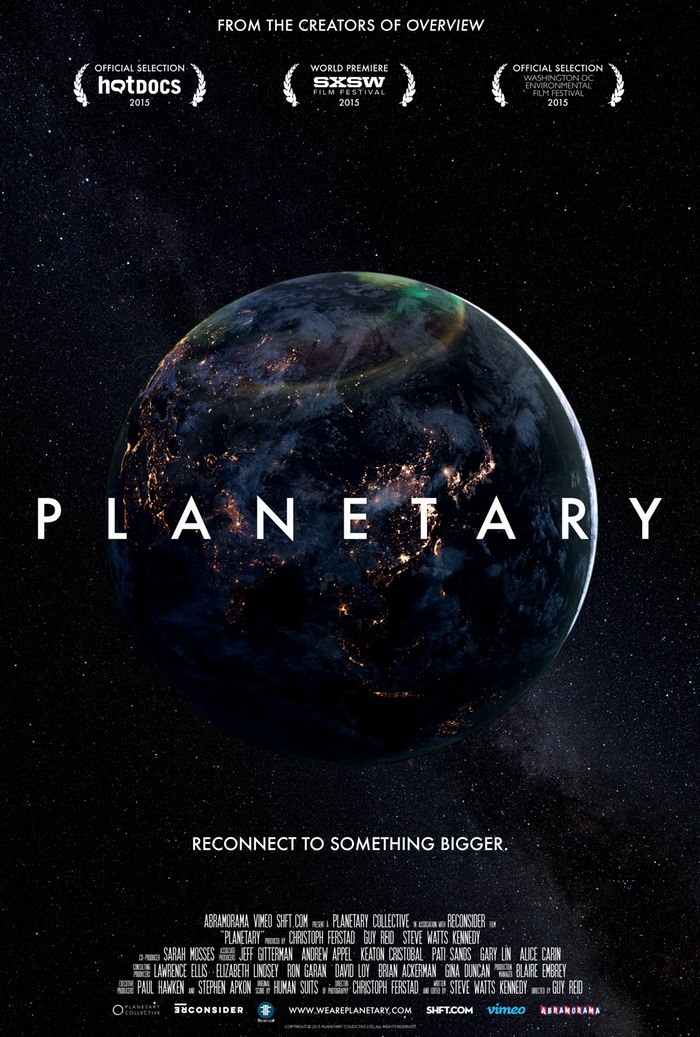 Let's celebrate the Earth Week opening with a very special private screening of an excerpt from PLANETARY, the breathtaking debut film from Planetary Collective, joined by the Human Suits (Planetary film score), the Planetary crew and Producers!
All this followed by Cosmic Windows Project and set by NYC Music Designer Emiliano Melis.
***It will be an inspired evening of art, food, wine, music and conversation with the makers of Planetary.***
PLANETARY is a provocative wakeup call, a cross continental cinematic journey, that explores our cosmic origins and our future as a species. It is the follow-up to the award-winning short film 'Overview', which captivated audiences with astronauts' stories of what it means to see the Earth from space. Sir Richard Branson called it "An exceptional documentary" and NPR, Cosmos and Culture called it "Breathtaking".
Synopsis:
We are in the midst of a global crisis of perspective. We have forgotten the undeniable truth that everything is connected.
PLANETARY is a poetic and humbling reminder that it's time to shift our perspective.
PLANETARY asks us to rethink who we really are, to reconsider our relationship with ourselves, each other.
and the world around us — to remember that: We are PLANETARY.
PLANETARY sold out at the SxSW festival in Austin and the DC Environmental Film Fest.
https://www.dcenvironmentalfilmfest.org/film/planetary/
On Earth Day, Wednesday April 22 nd, PLANETARY will premiere in theaters around the globe.
In Manhattan it will be at the Beekman Theater, 1271 Second Avenue.
https://www.citycinemas.com/beekman/film/planetary
Get your tickets early!
Check out the website and trailer:
http://weareplanetary.com/
Enjoy!
Reconnect to something bigger!
See you guys at the event.
*This is a Donation based event. Donations are greatly appreciated.